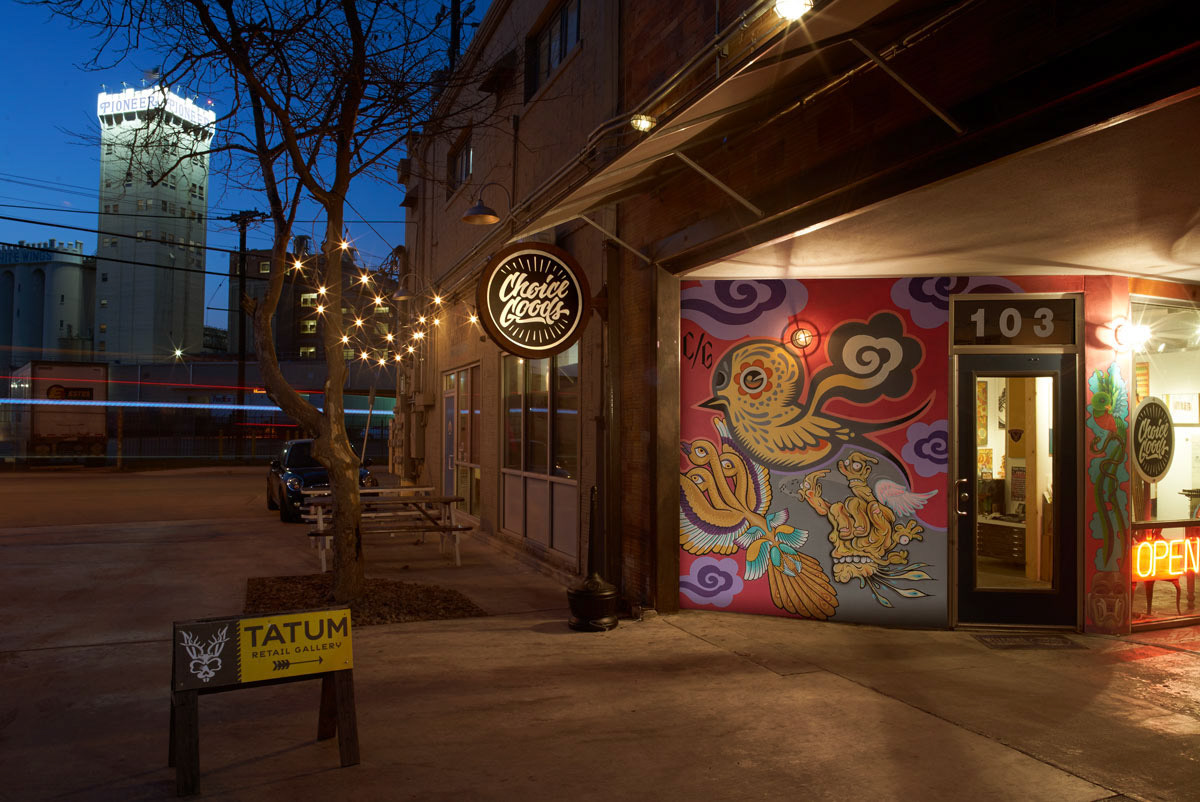 Image of the Entry to Choice Goods Gallery, showing part of hallway mural "Birds of a Feather" curated by Robert Tatum. There were 32 Artists who participated in the Mural and Robert painted several birds in the mural. The process took 4 months and Robert directed the location/placement of each bird image. Each artists name is painted next to their bird on the mural. Come see it at Blue Star Arts Complex in Southtown San Antonio, Texas.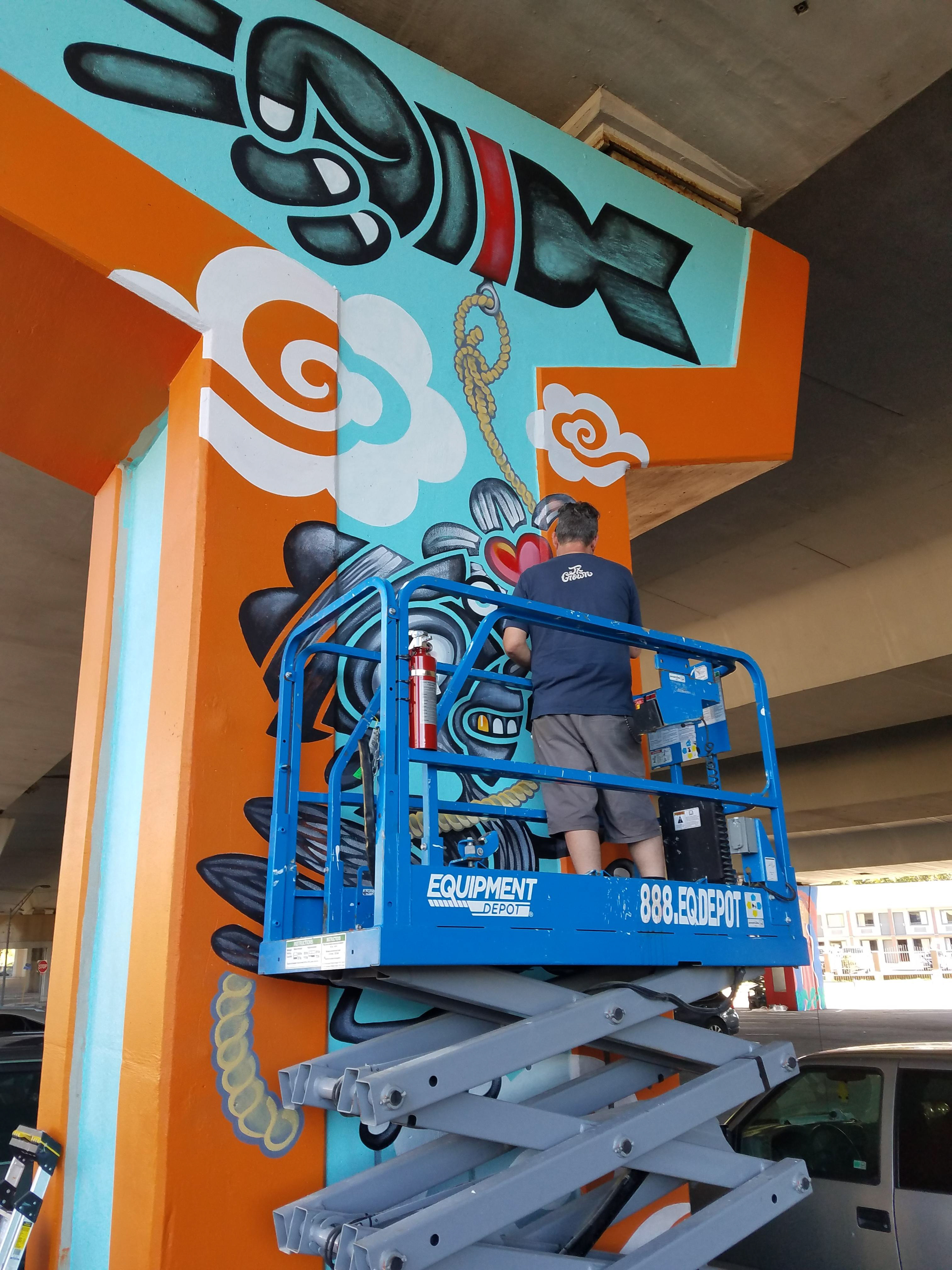 Mural for SAISA (Street Art Initiative San Antonio) Column project under the freeway by St Mary's Street and the Pearl area. 
A short video of the progress on the Pabst Brewing Co. Mural for the corporate offices in San Antonio. Mural was painted on wood panels first then installed in the offices, downtown San Antonio. 
First Mural done in San Antonio. For Frio Beer Company. Now closed, the Mural resided on the building until 2018.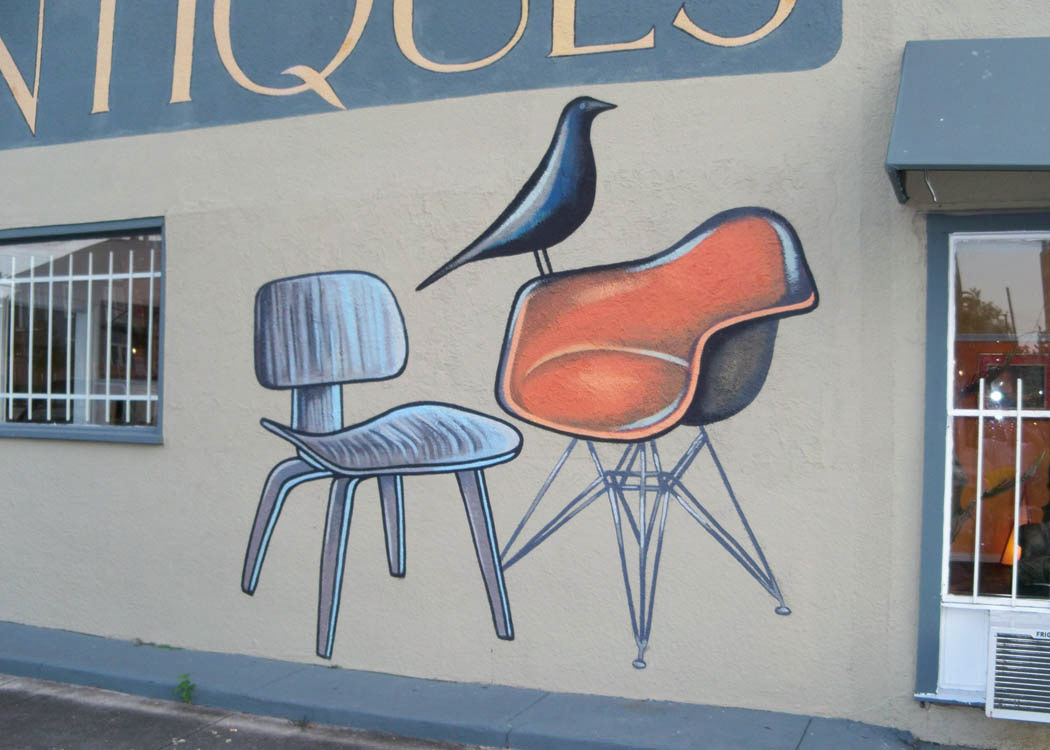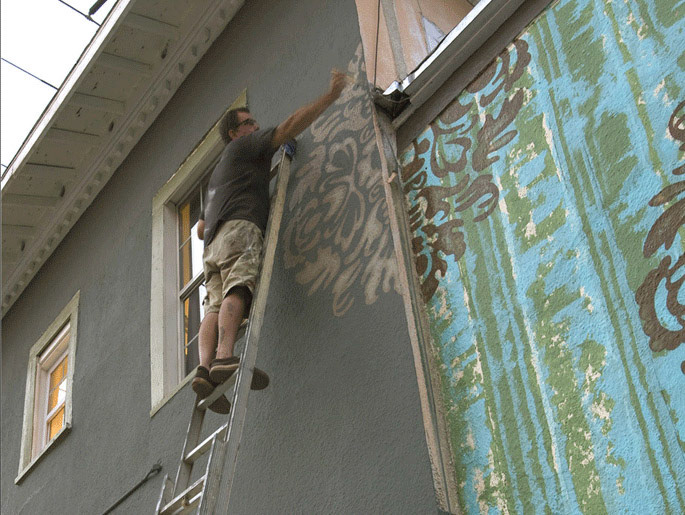 Reeves Antique Store - Houston, Texas Commissioned in 2010, it resided on the building until 2018.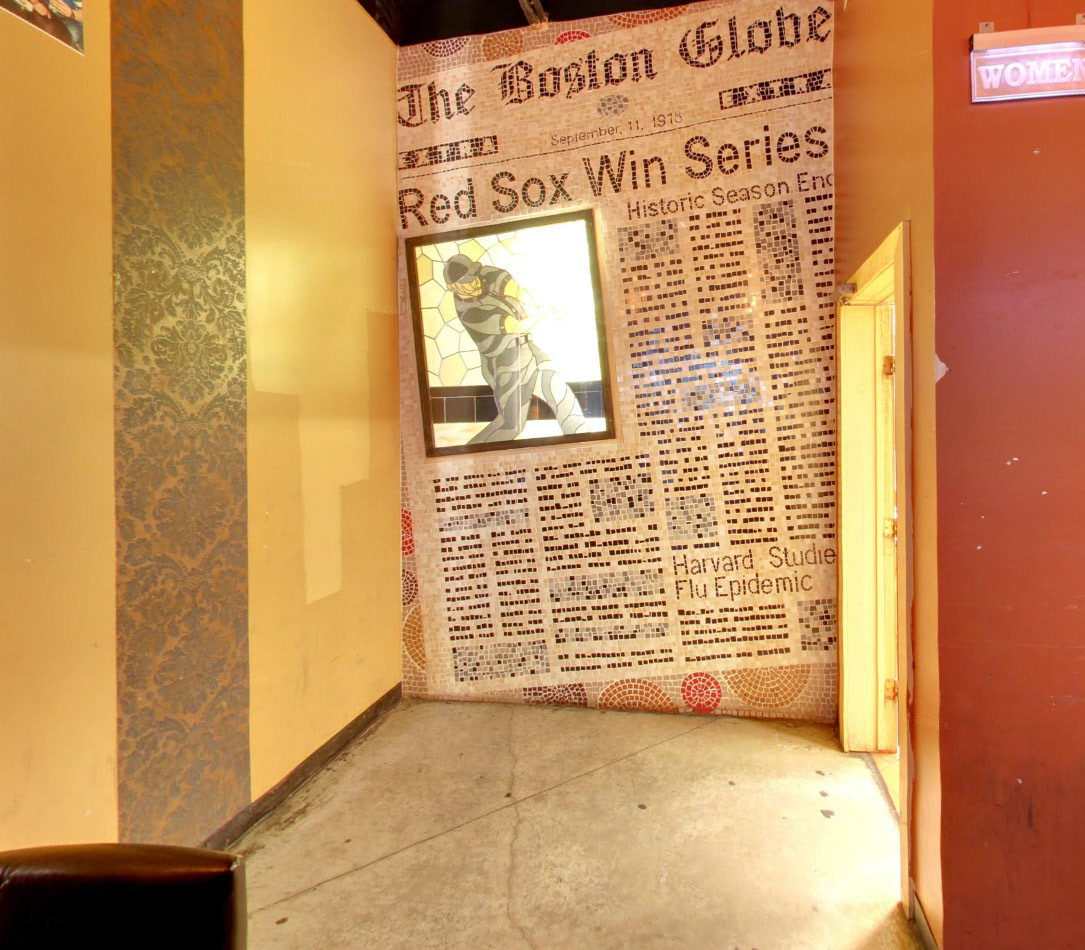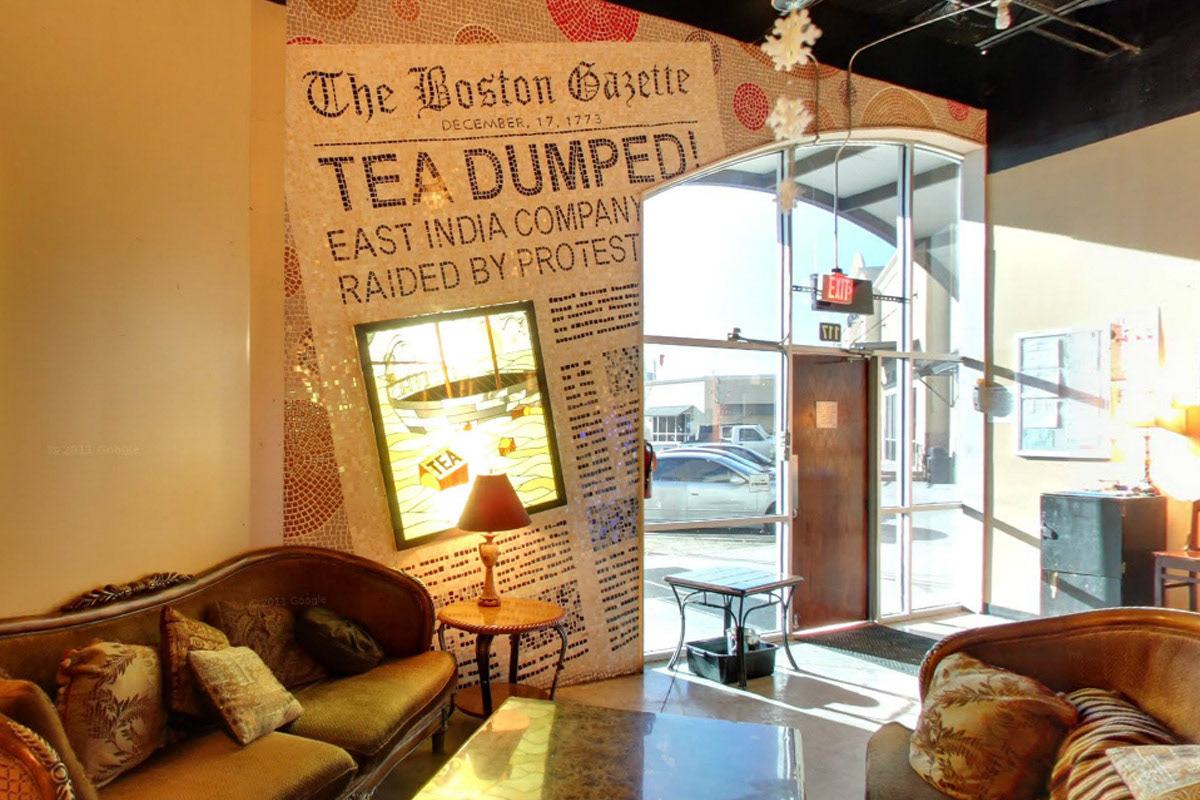 Interior Mural for Boston Bar, San Antonio Texas. Design was produced on wall with Tile done by Oscar Alvarado.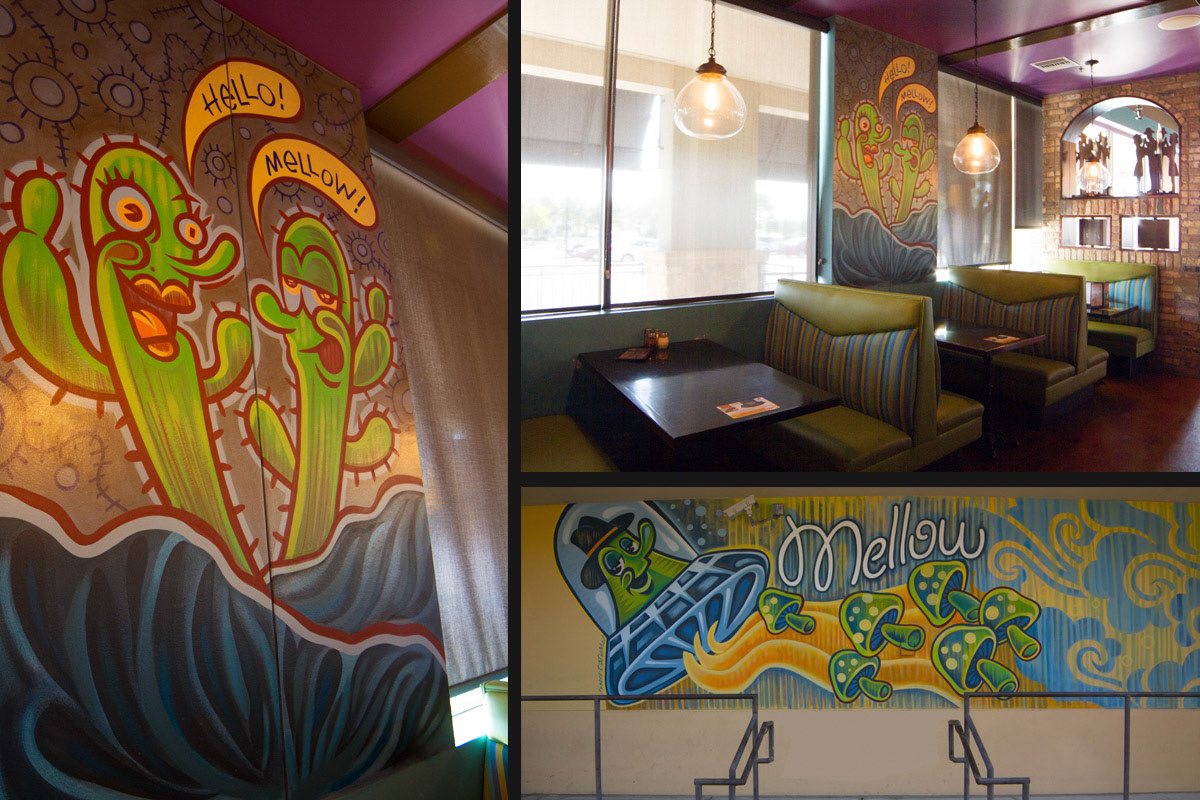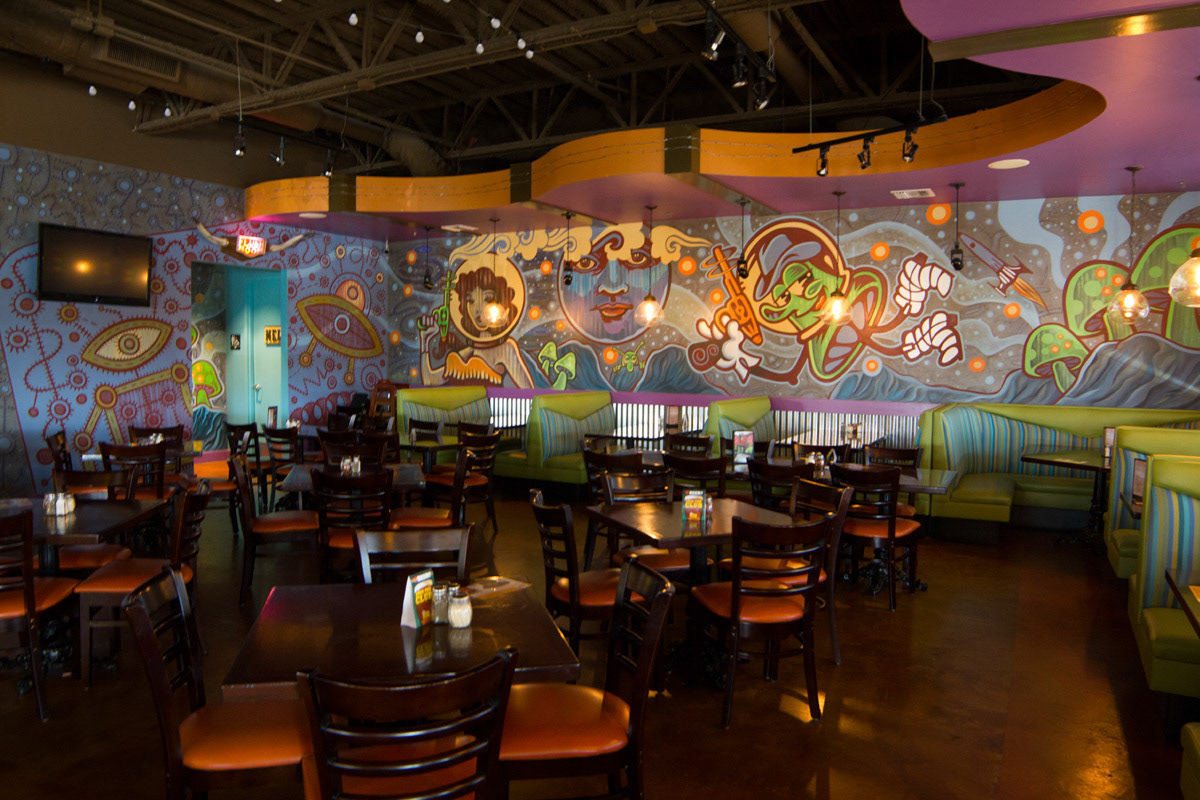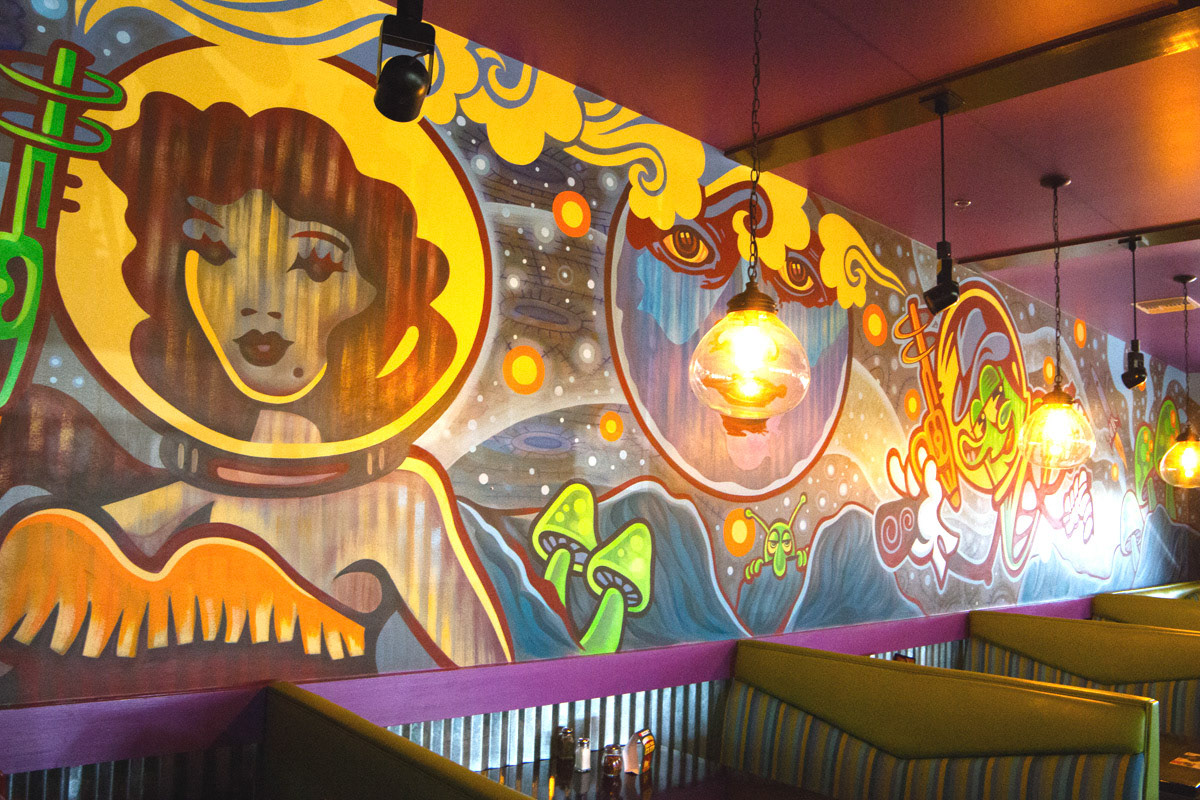 Interior and Exterior Murals done for Mellow Mushroom Pizza in San Antonio Stone Oak Area.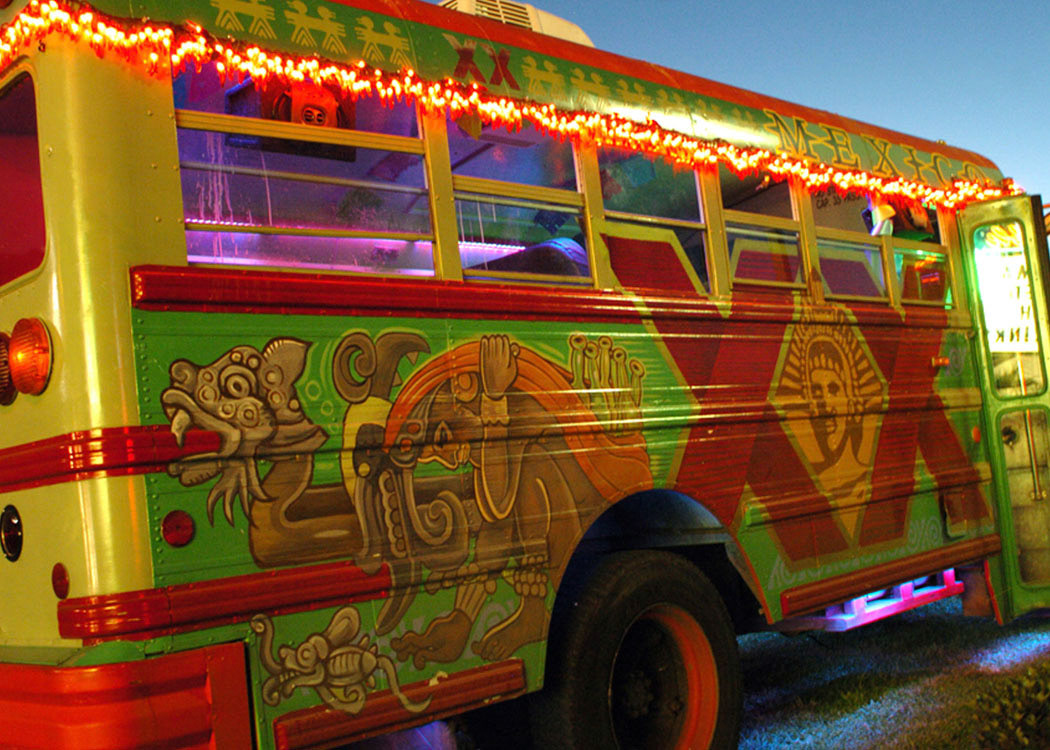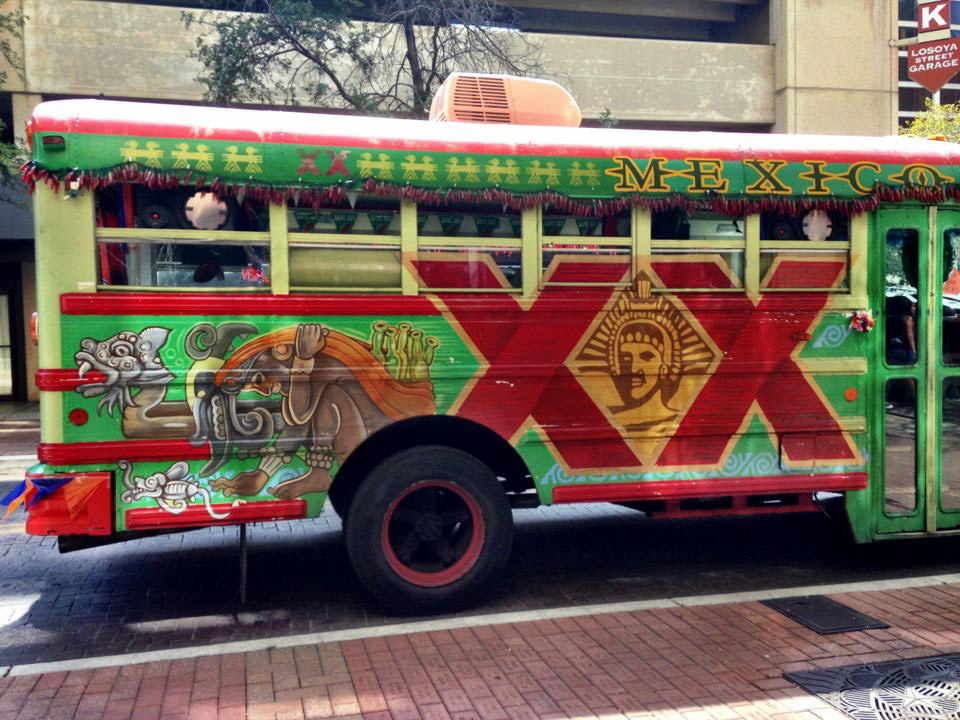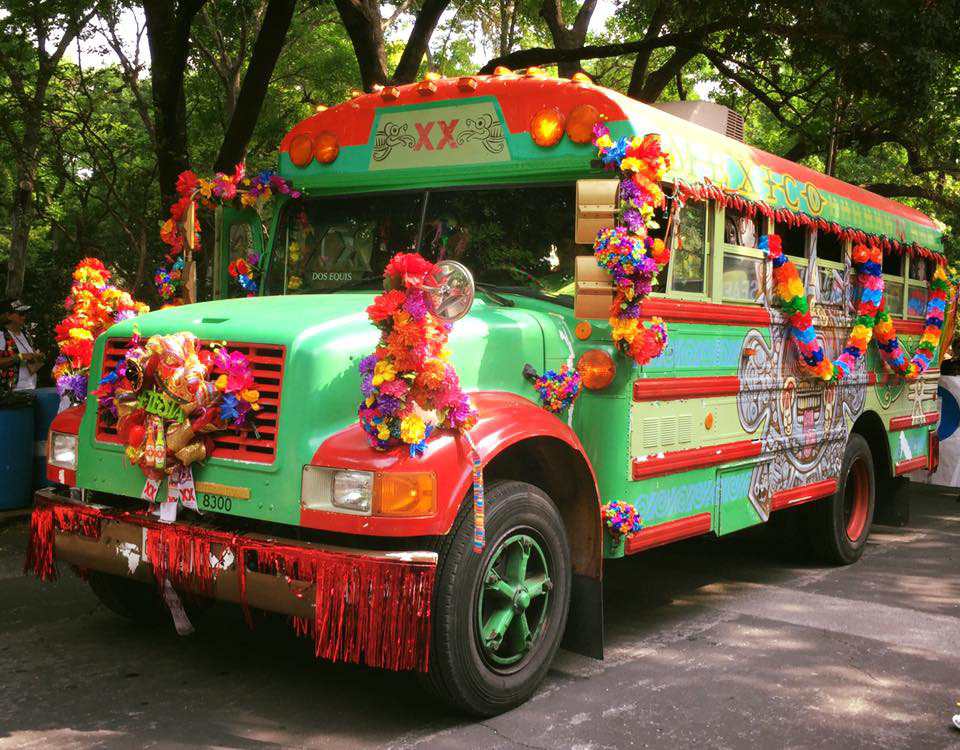 Painted Dos Equis Party Bus San Antonio. Painted years ago and still in commission to this day, used for various events and during Fiesta!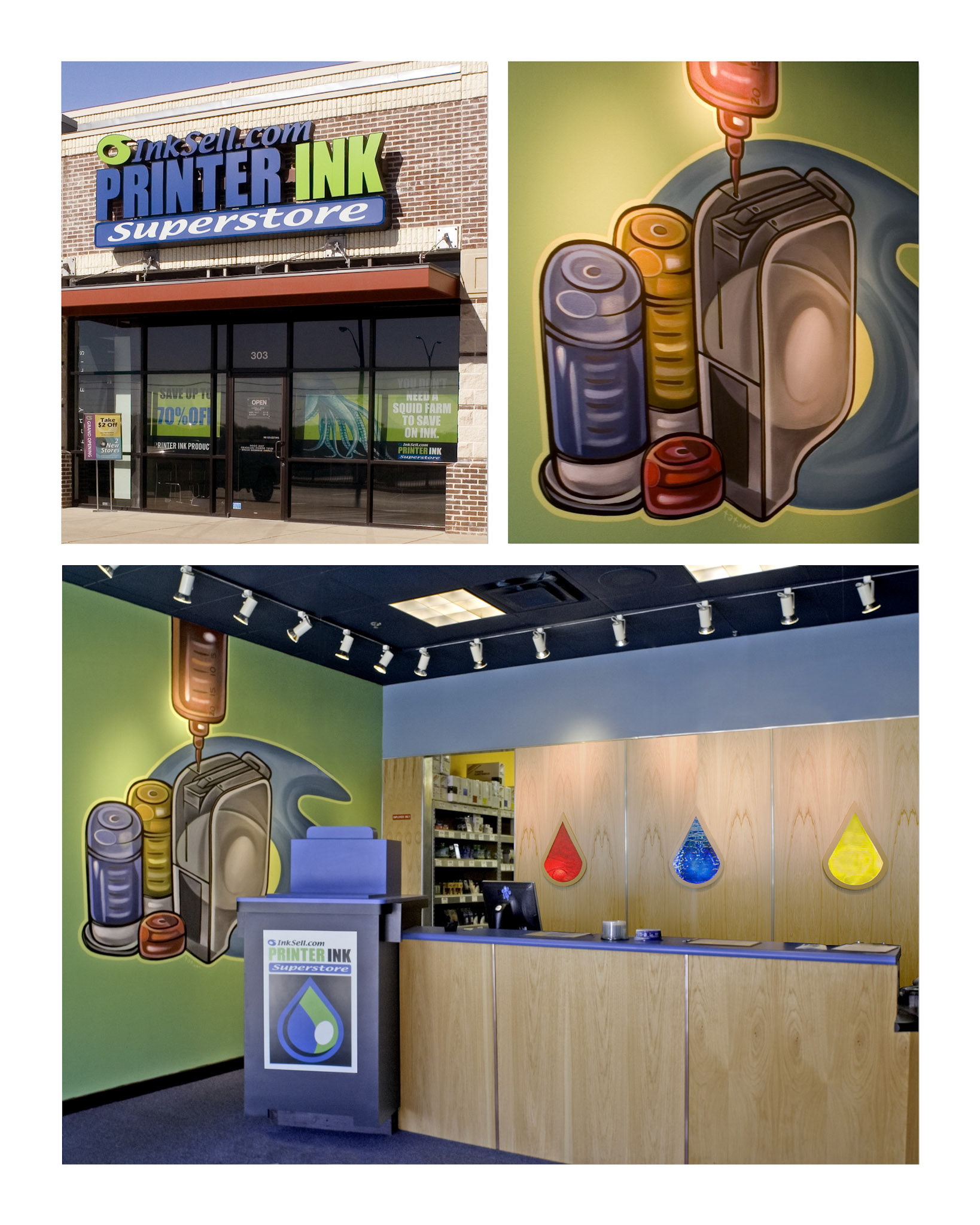 Ink Sell Mural, Houston Texas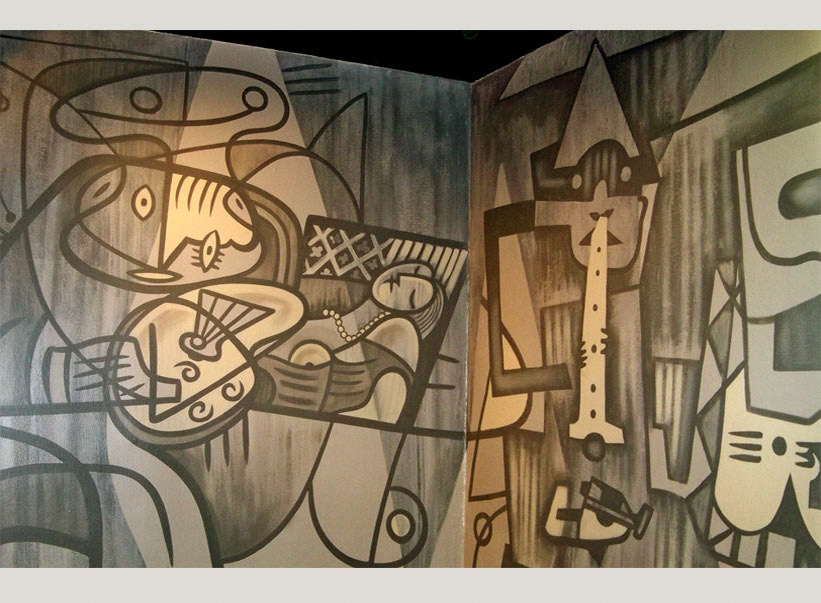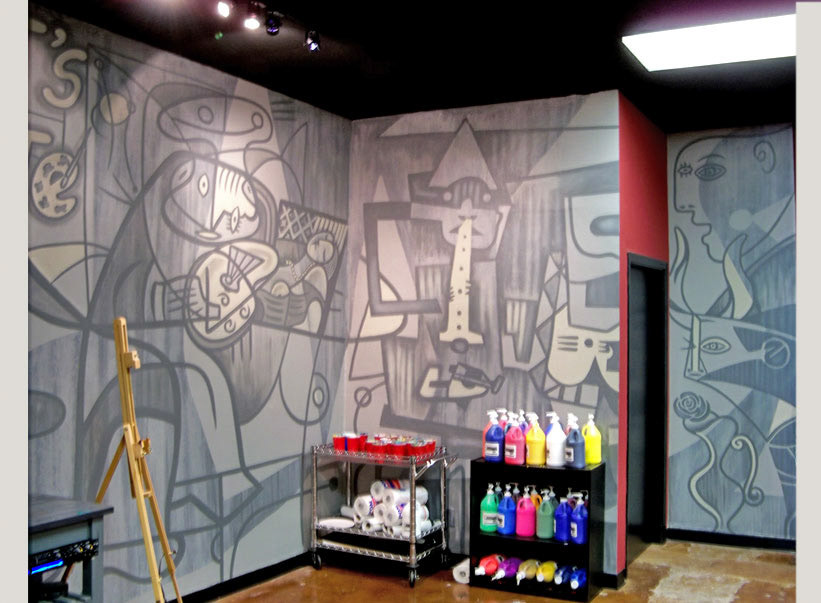 Pinot's Palate, Houston Texas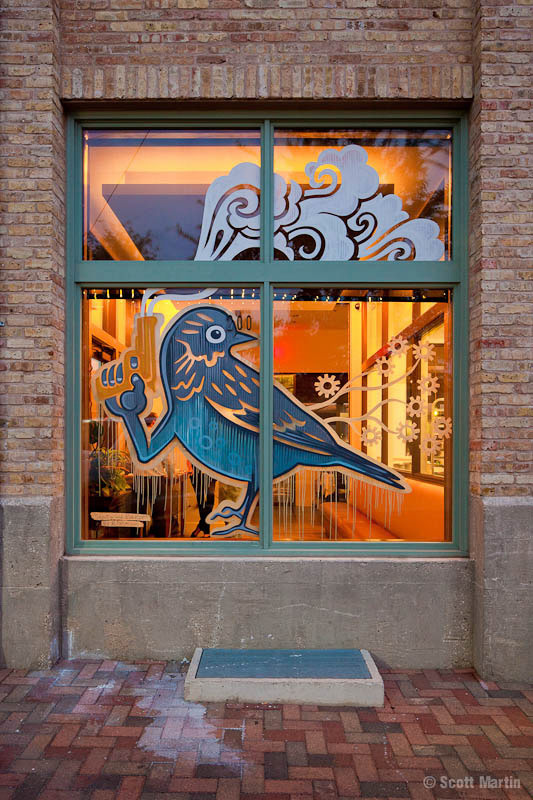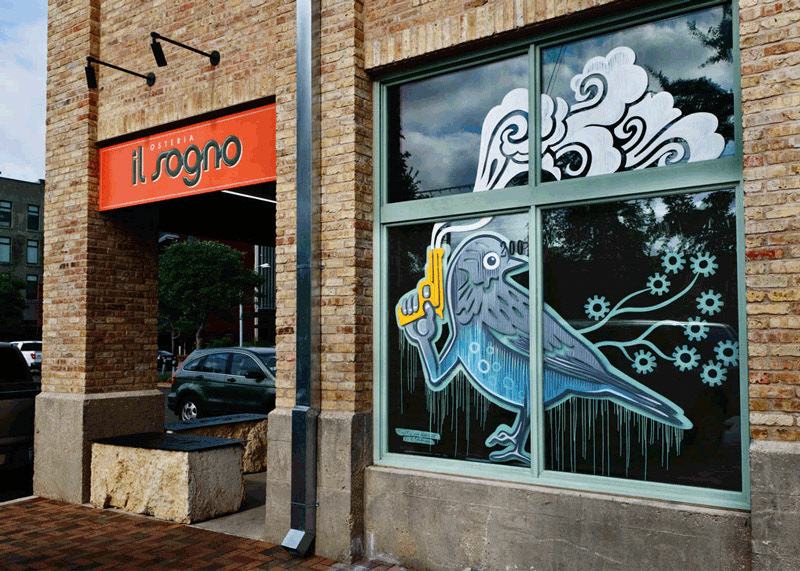 Window Art for Fiesta 2012. The project was for the Pearl Brewery to paint themed window art for the various store/restaurants that were new at the Pearl and while it was still undergoing massive renovations. I used acrylic paints rather than the tempura paint provided, so that the art would last a while. Andrew Weisman the restaurant owner was thrilled to have it in his window, which it lasted for a year.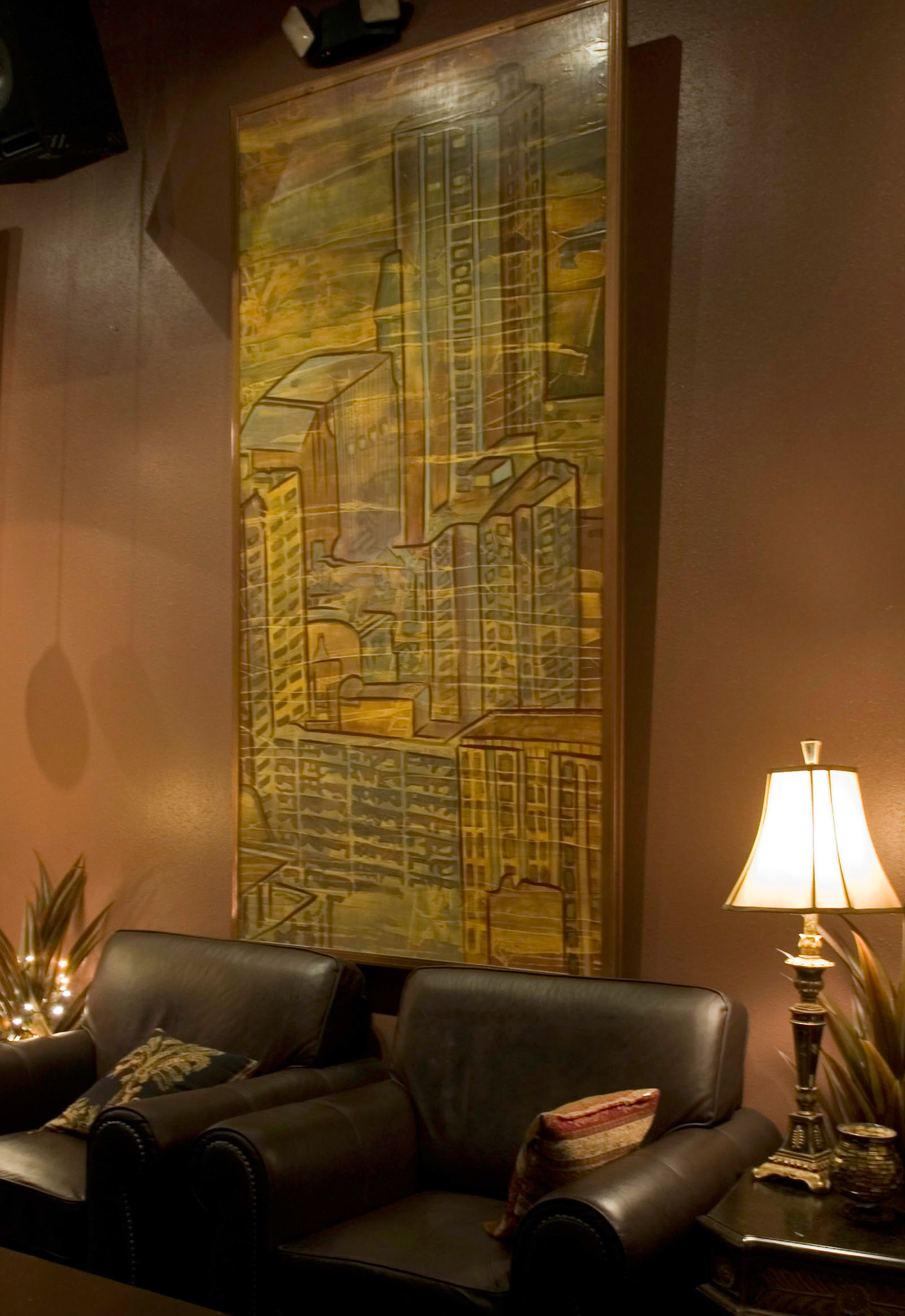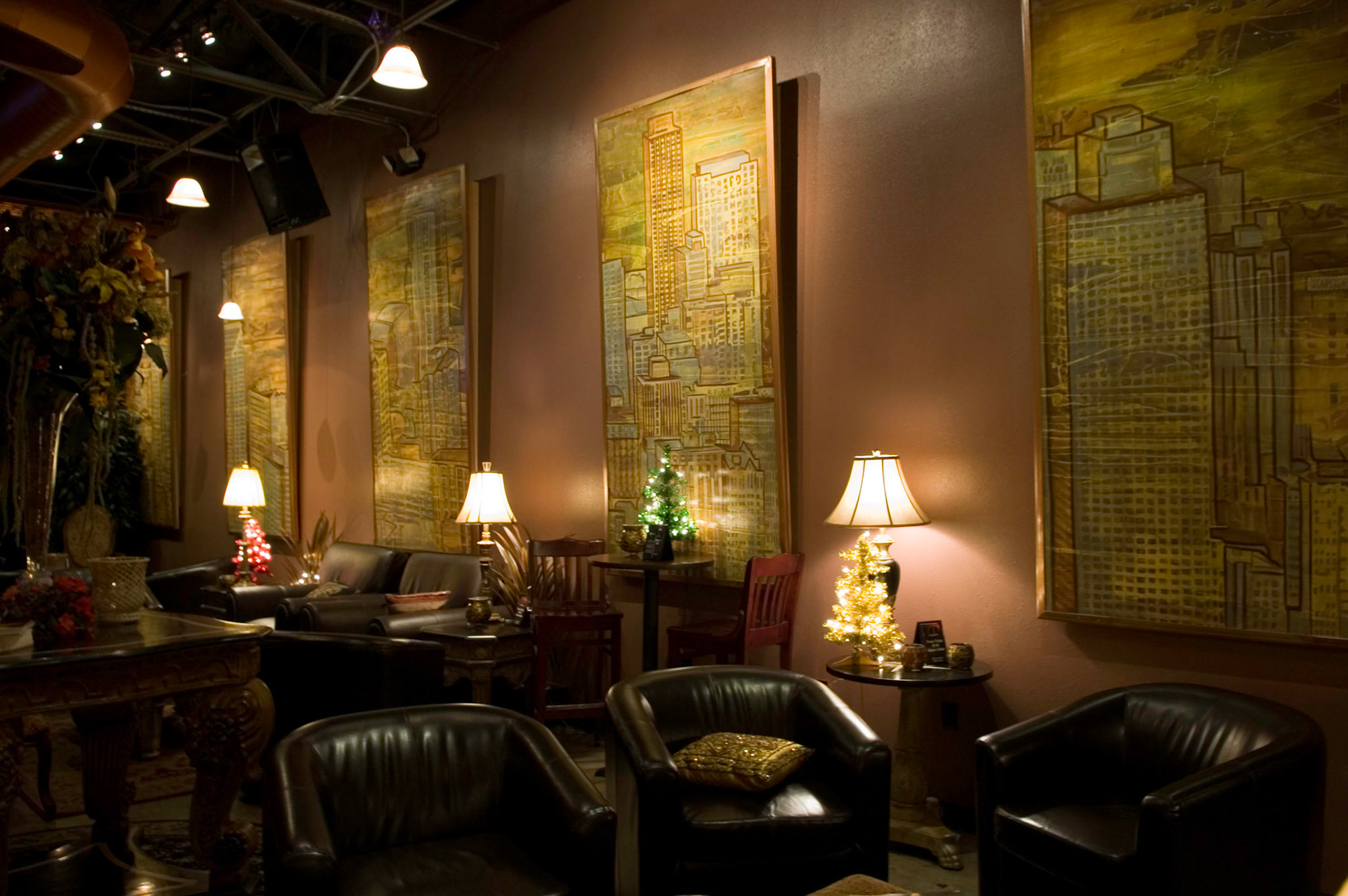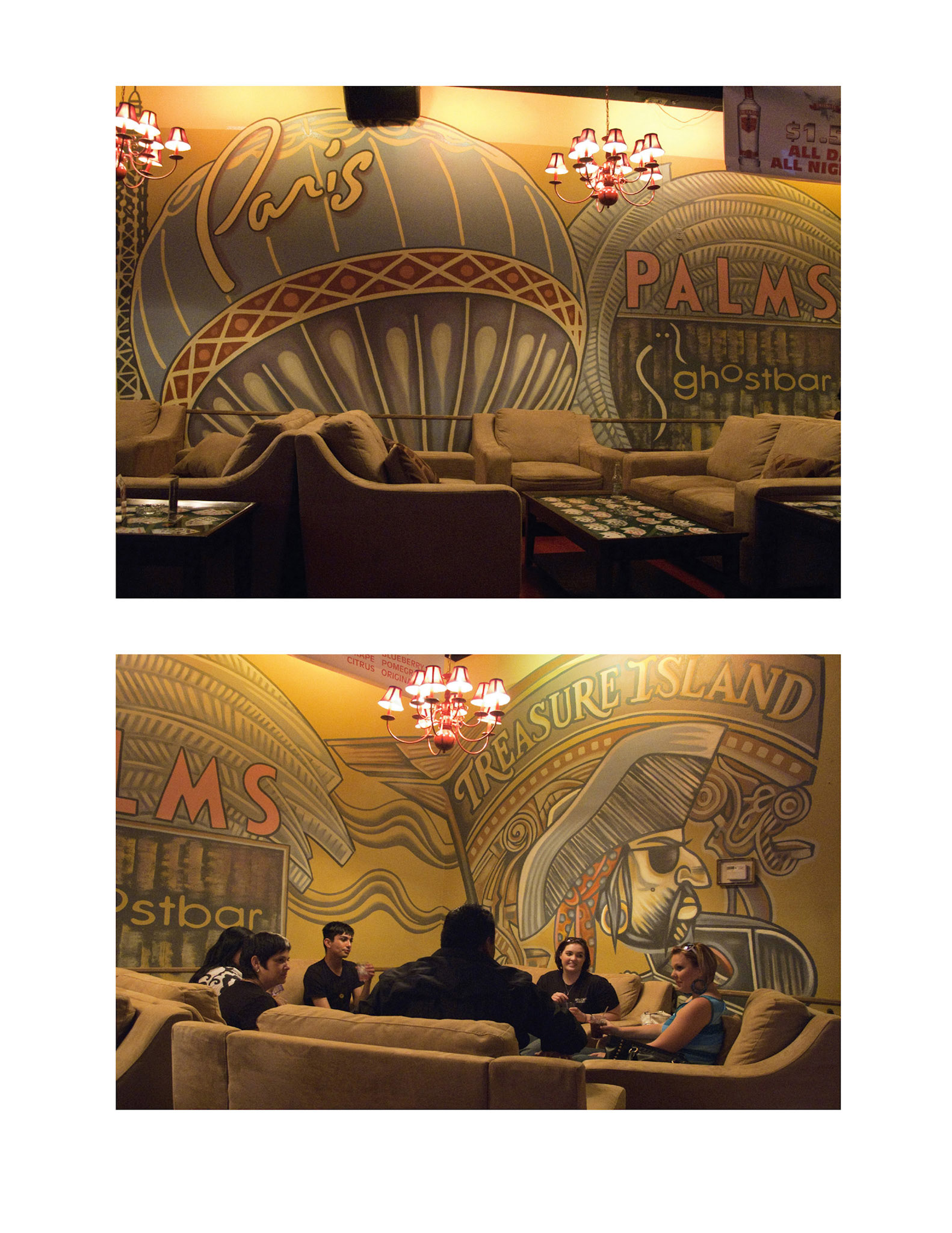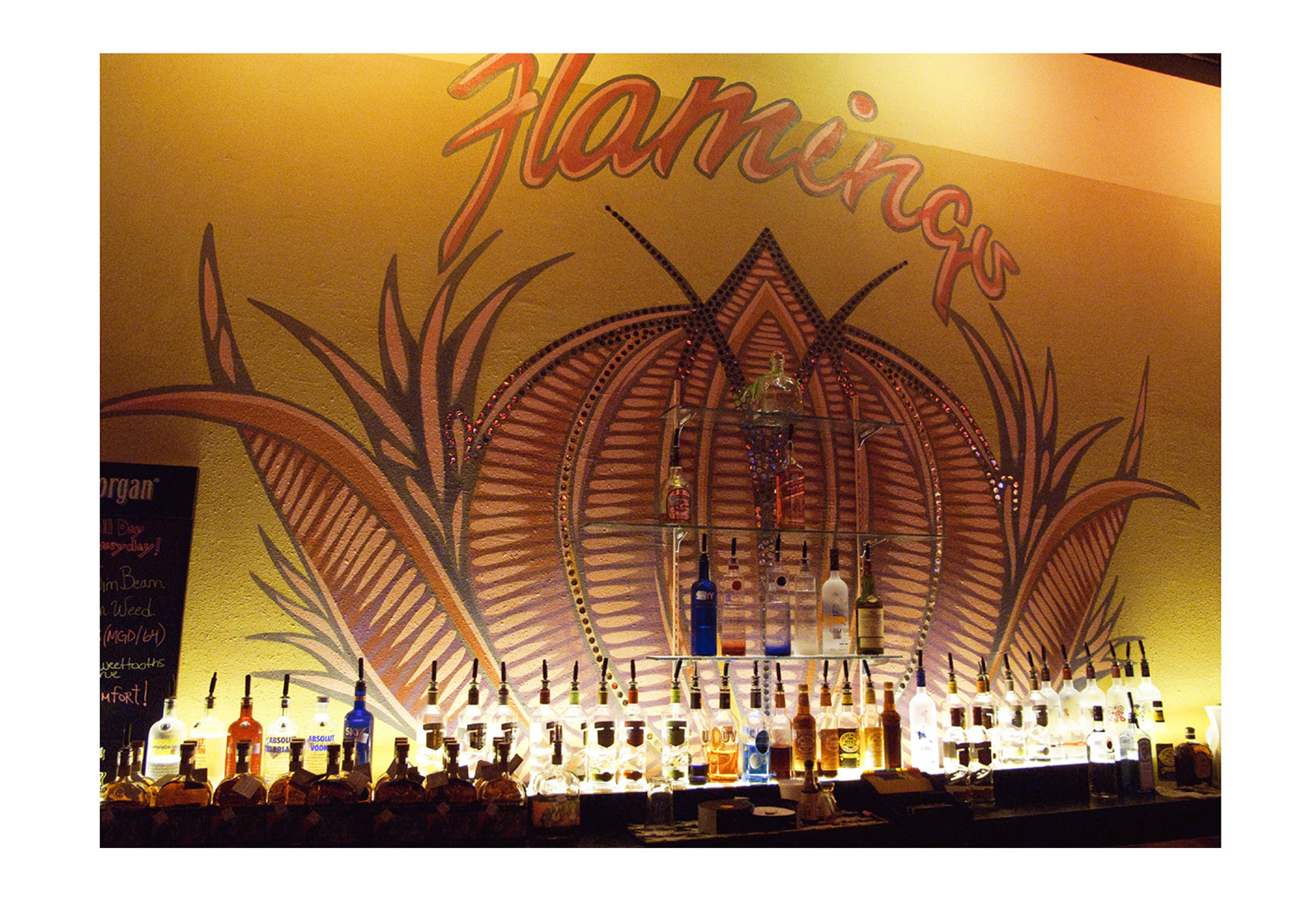 More murals for the same owners of the Boston Bar. These were for the New York, Chicago and Las Vegas bars, also located in San Antonio, throughout the city. They are local hangouts for the Northside neighborhoods.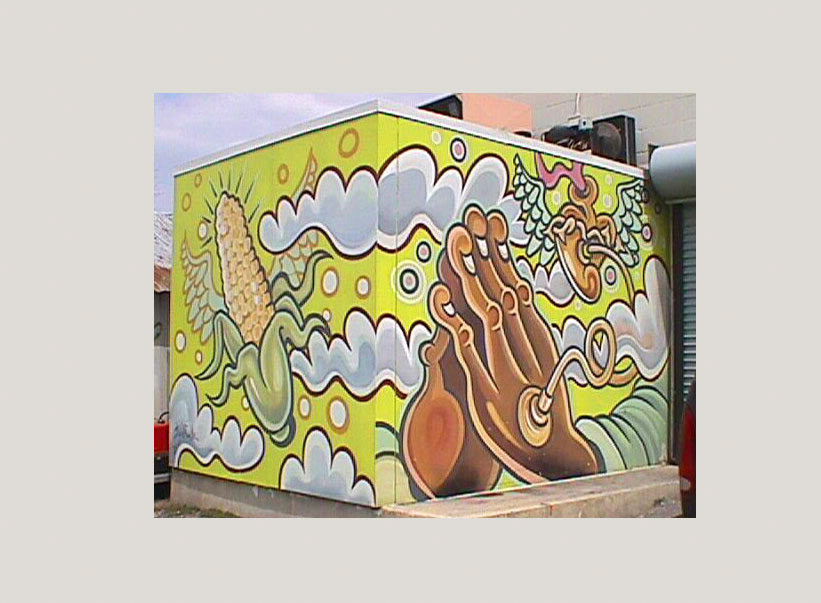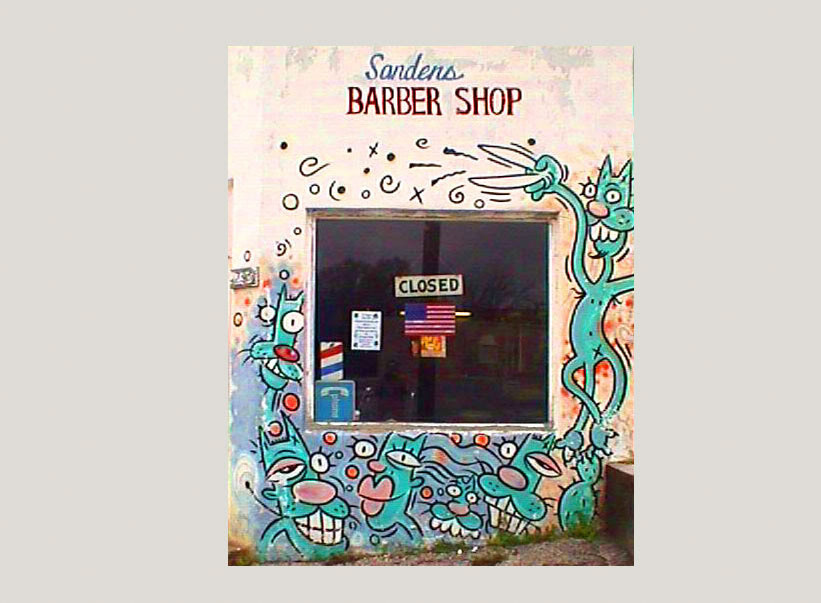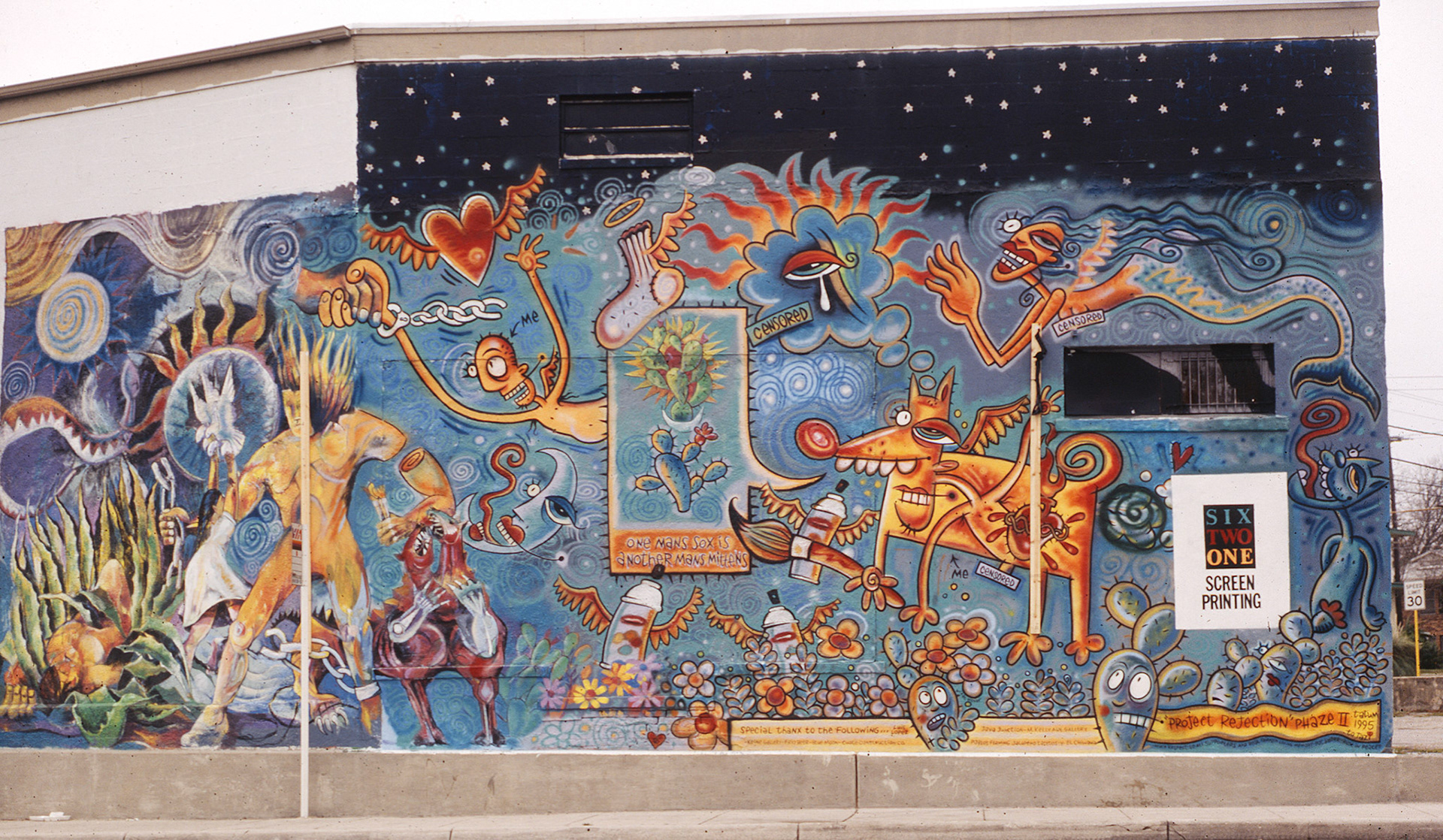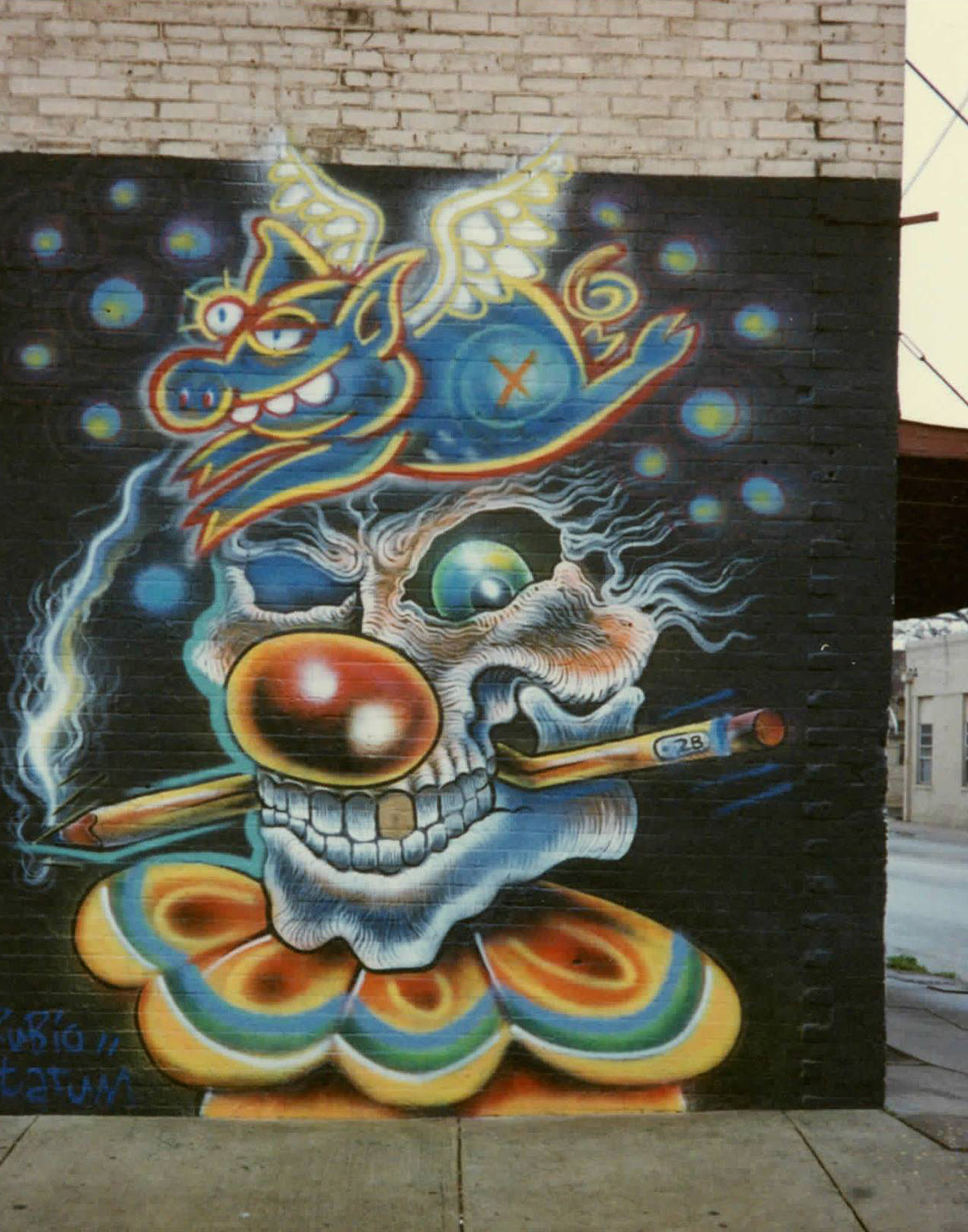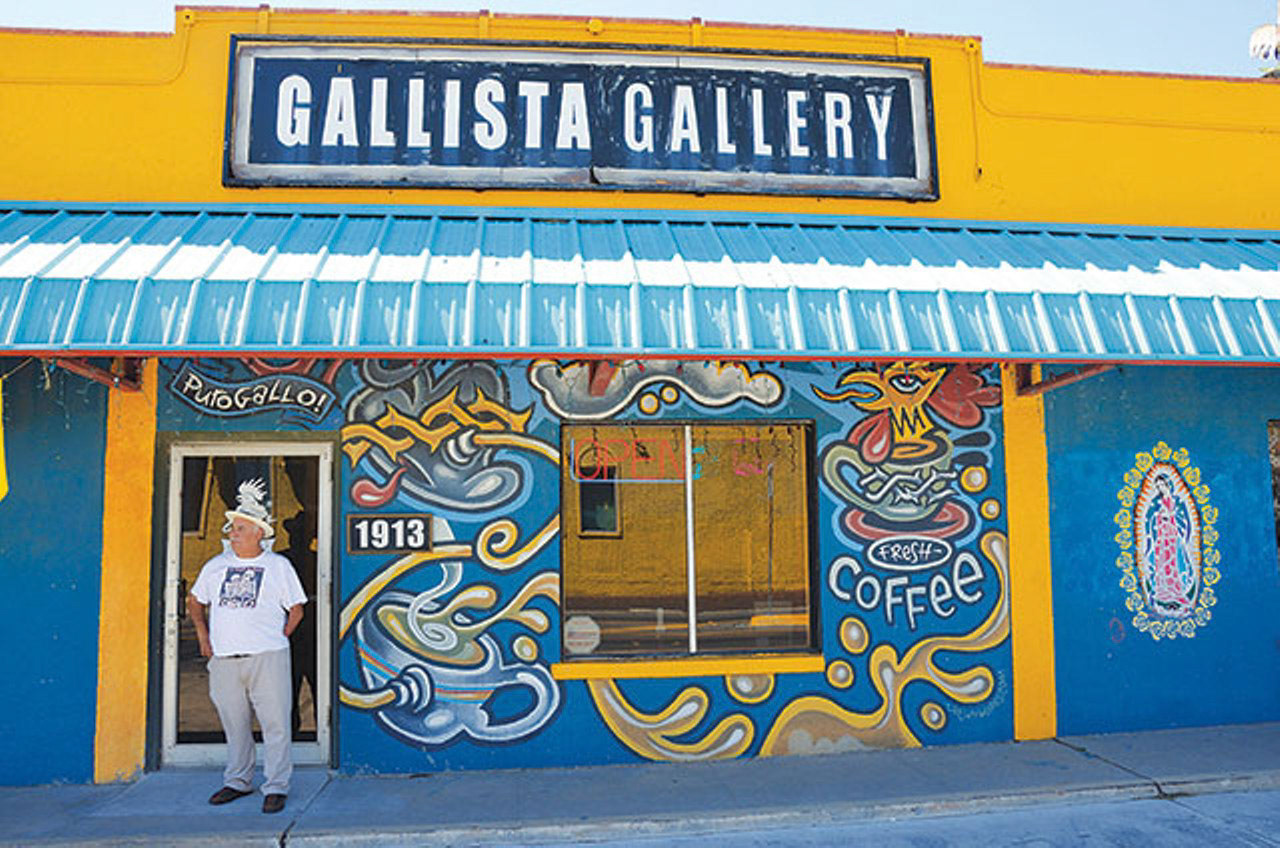 Old Skool S.A. Tatum Murals no longer with us. At least we have pics. The Clown/Pig was a Tatum/Rubio collaboration back in the Wong Spot days.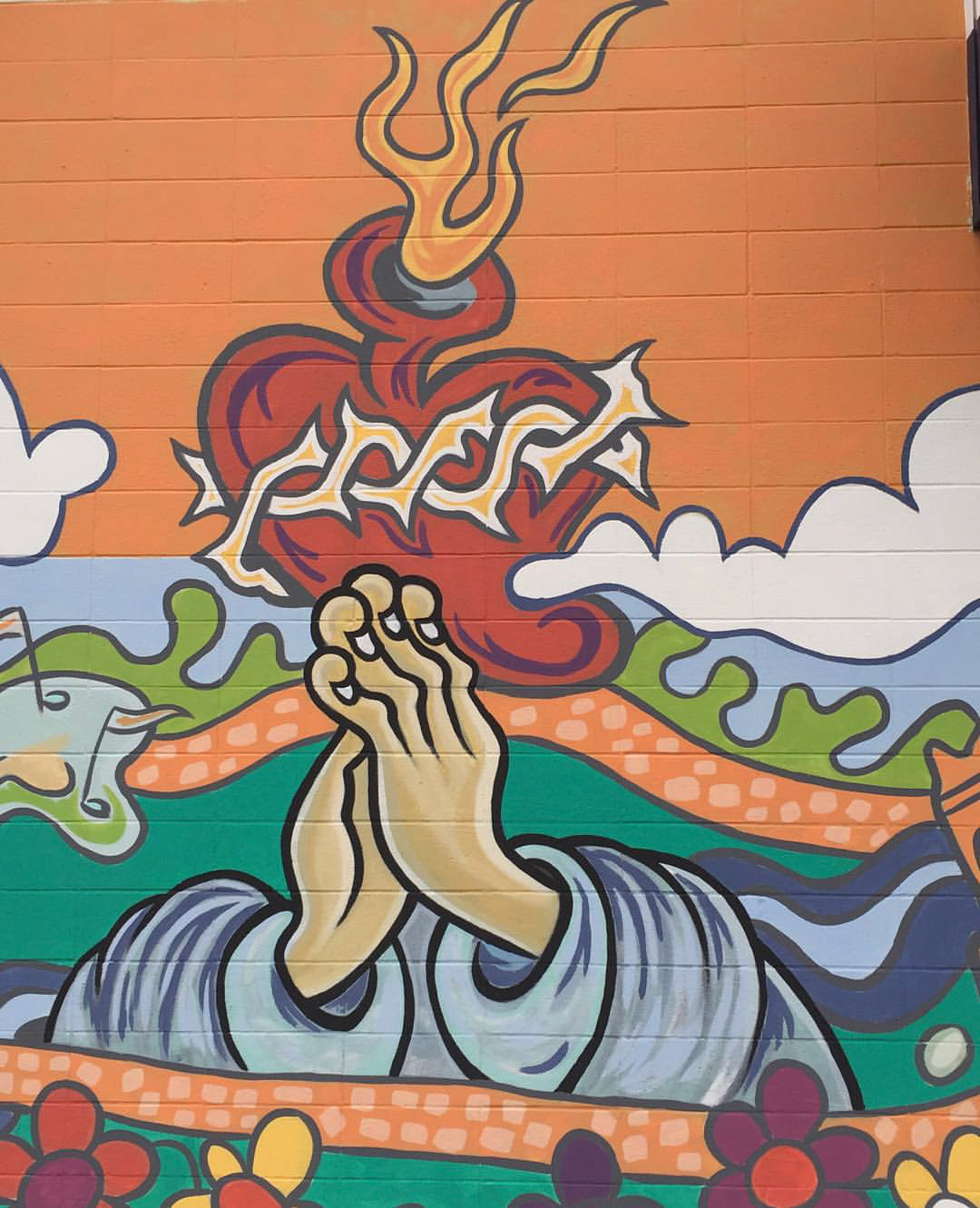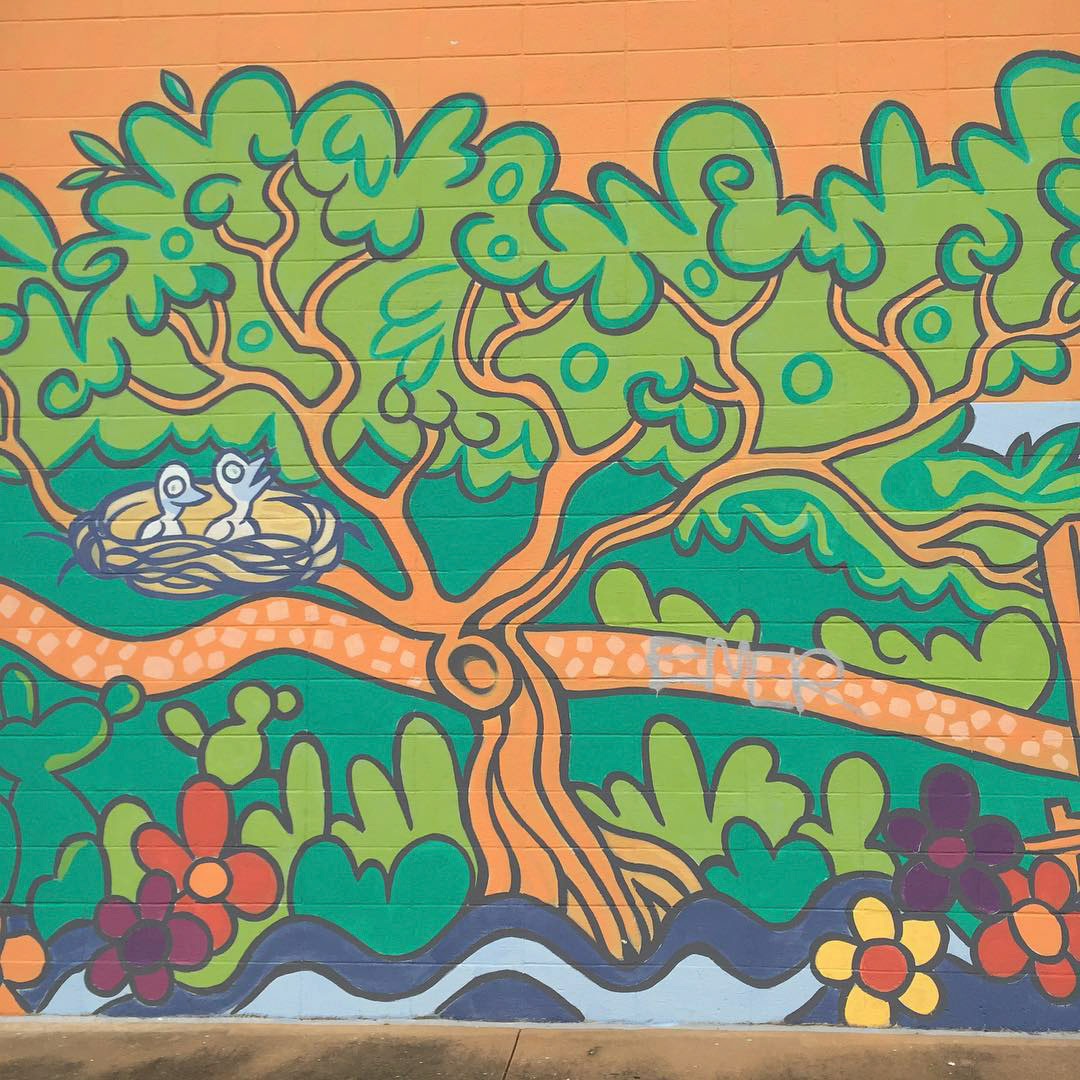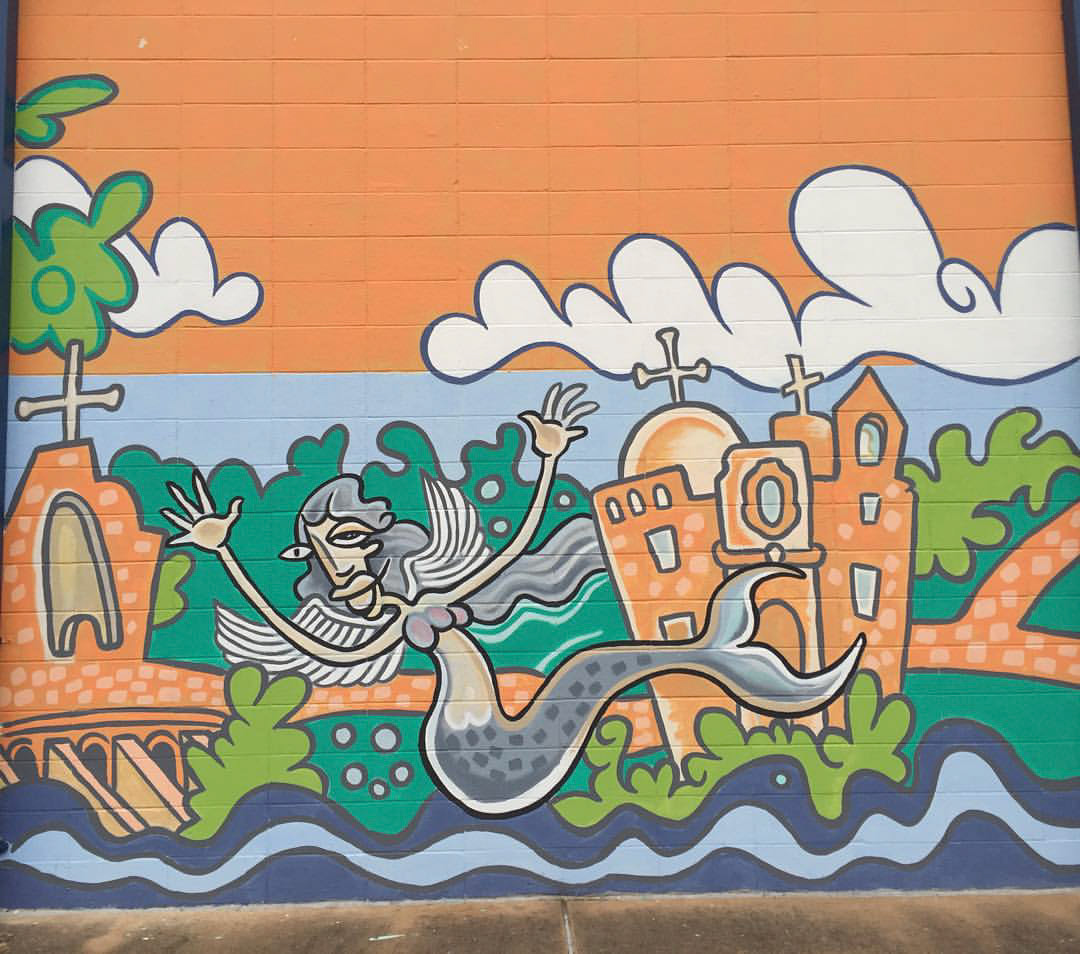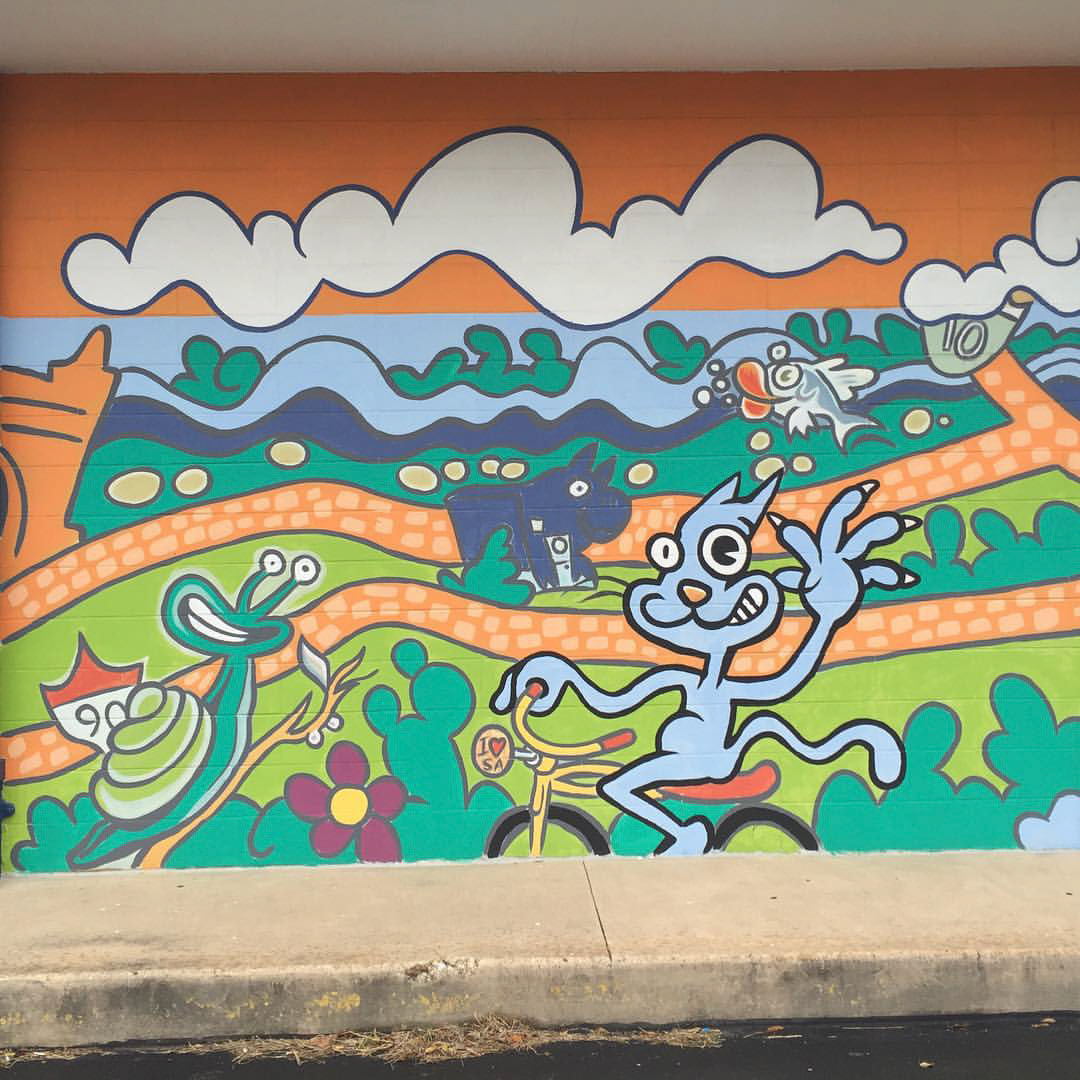 Mural painted on the side of Ace Restaurant Supply building in South San Antonio Texas, 1997. Mural was restored by high school art students in 2015.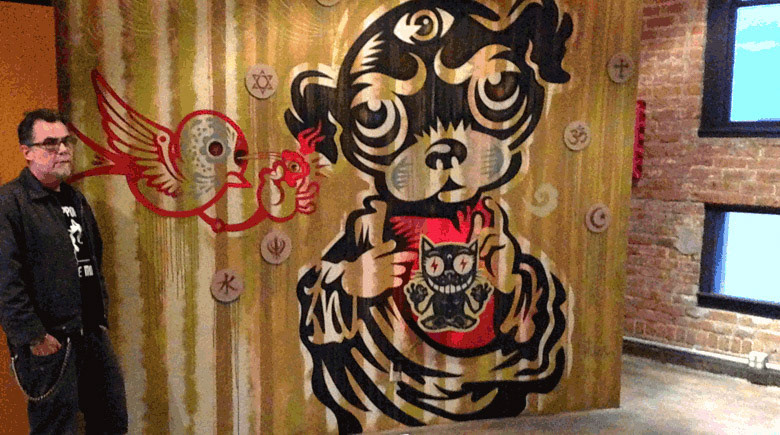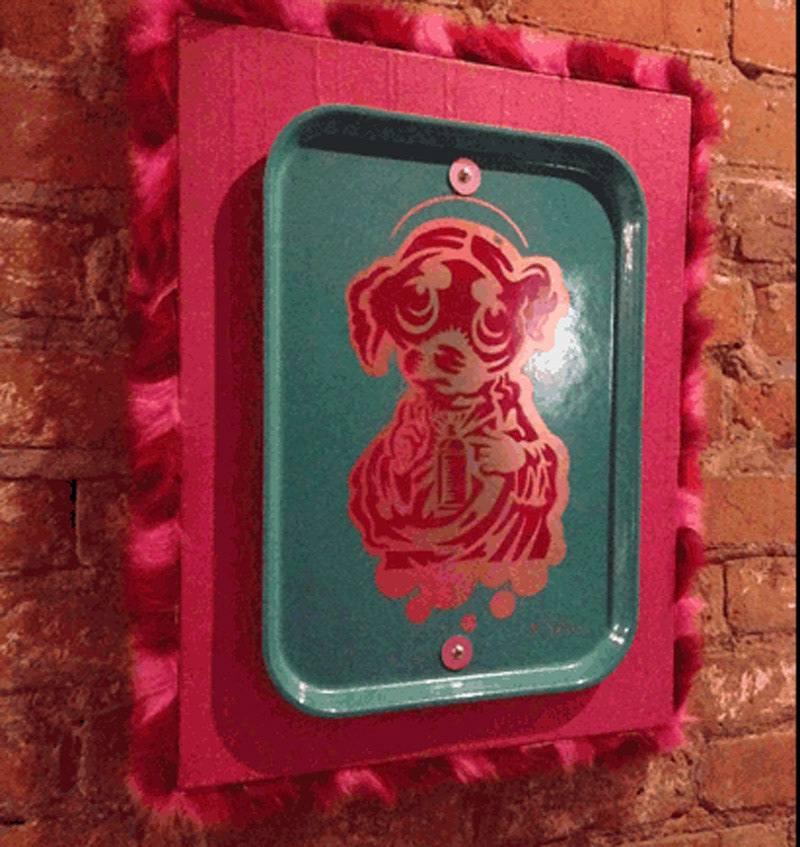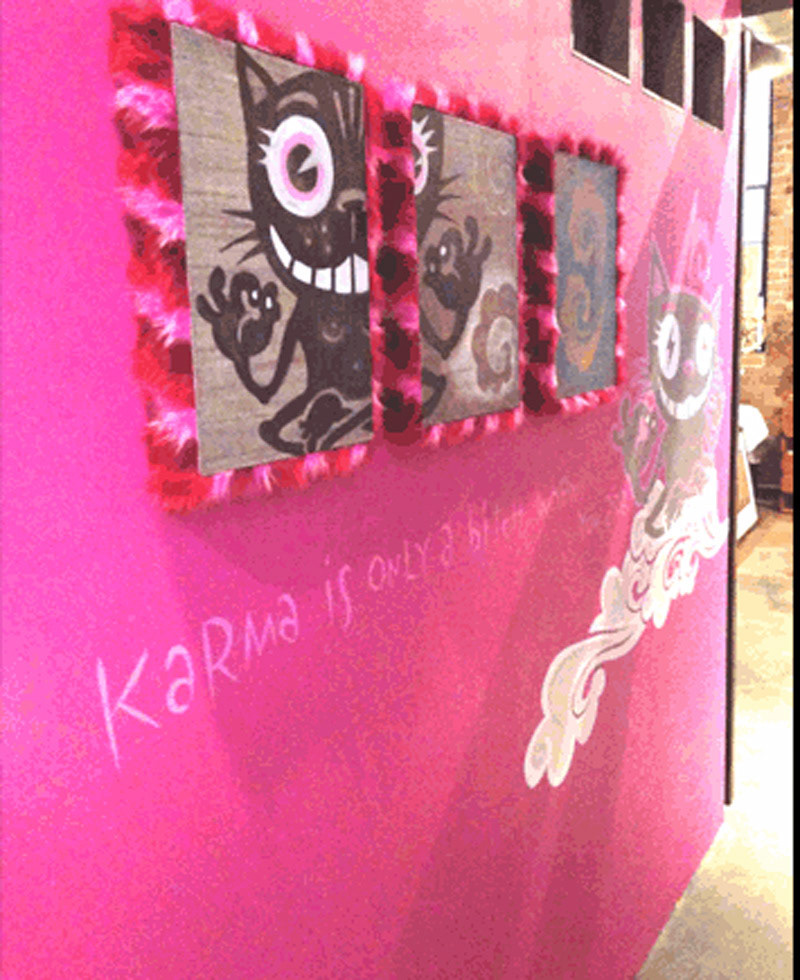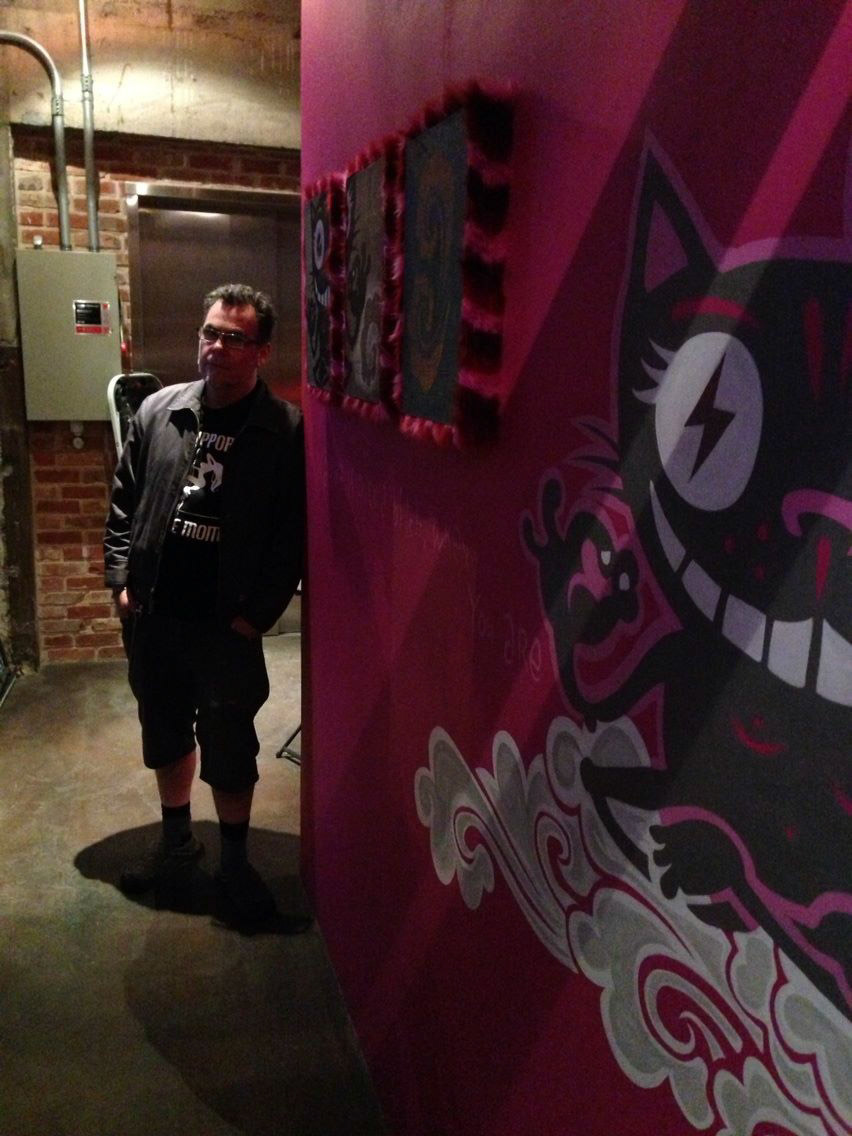 This was an installation piece for a private home in Houston. The owner loves art and he wanted a temporary mural/art wall. The cat in the center of the dog light up.